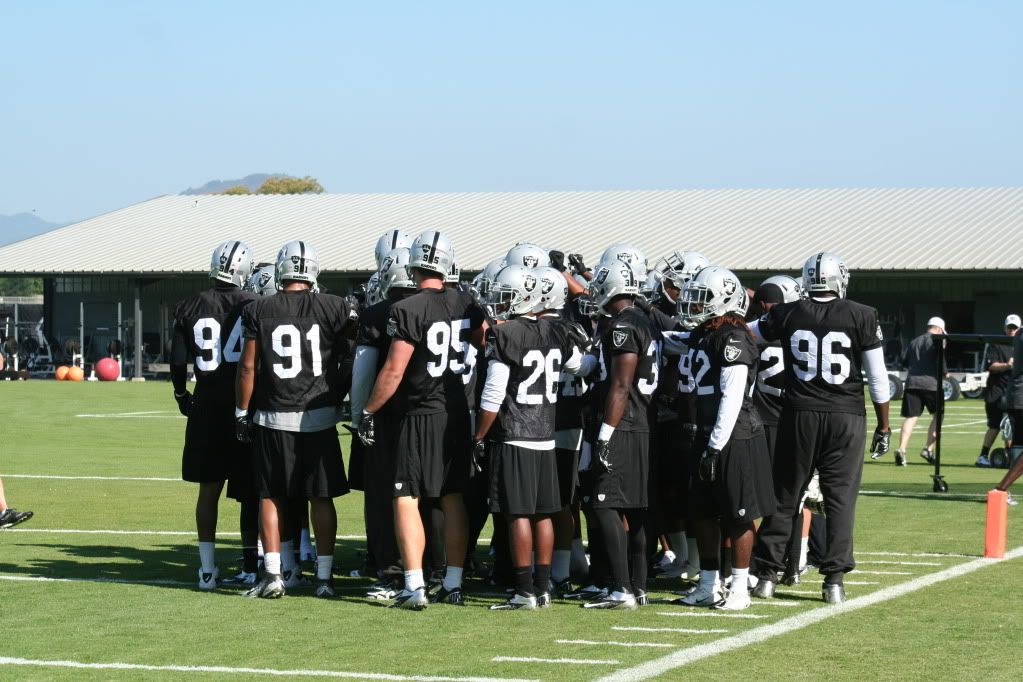 The Raiders are limping into their first preseason game - literally for some players.  After being fairly low-injury for the first week of camp, the second week brought a multitude of lower limb injuries on players of most every position.
The Raiders are especially thin at linebacker where UDFA Mario Kurn suffered a knee injury that will put him on the I.R. list and he will not be able to recover for this season.
With Kurn's likely IR listing, the team is left with only 9 linebackers on the current squad.  Of the 9 players still on the active squad, four - Kaelin Burnett, Miles Burris, Chad Kilgore and Nathan Stupar - are rookies.
Also on the squad is Carl Ihenacho who is a second year player after being on the Raiders practice squad last year.  He has not played in a regular season game.  Therefore, more than half of the teams current linebacker corps has not played in a regular season NFL game.