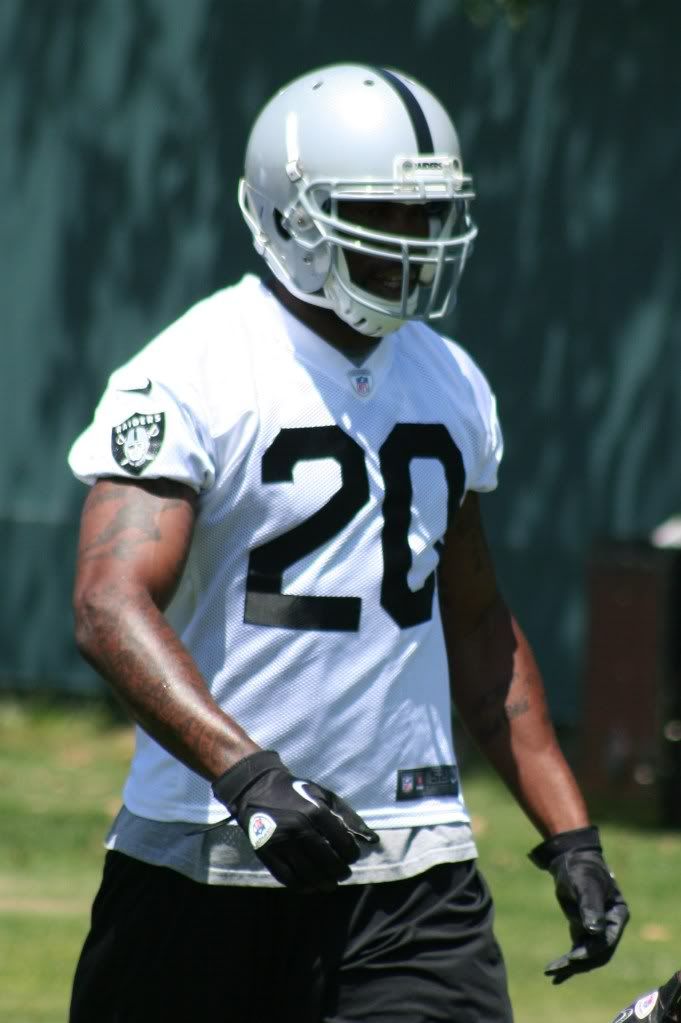 Once upon a time the Oakland Raiders drafted Darren Mcfadden (Arkansas) fourth overall in the 2008 NFL Draft. He was to be paired with the flappy-armed, candy-assed jug of a mammoth in Jamarcus Russell.
That didn't work out. Mainly because Russell was a Wilson -- and was cast away.
McFadden has had multiple foot injuries since becoming a Raider, yet he's also managed to make a significant impression. He came to life under Raiders former head coach Hue Jackson – and was even a MVP candidate just twelve short months ago.
Now fantasy owners panic in fright, as Darren Mcfadden has gained half the yards he had last year at this point.
no comments