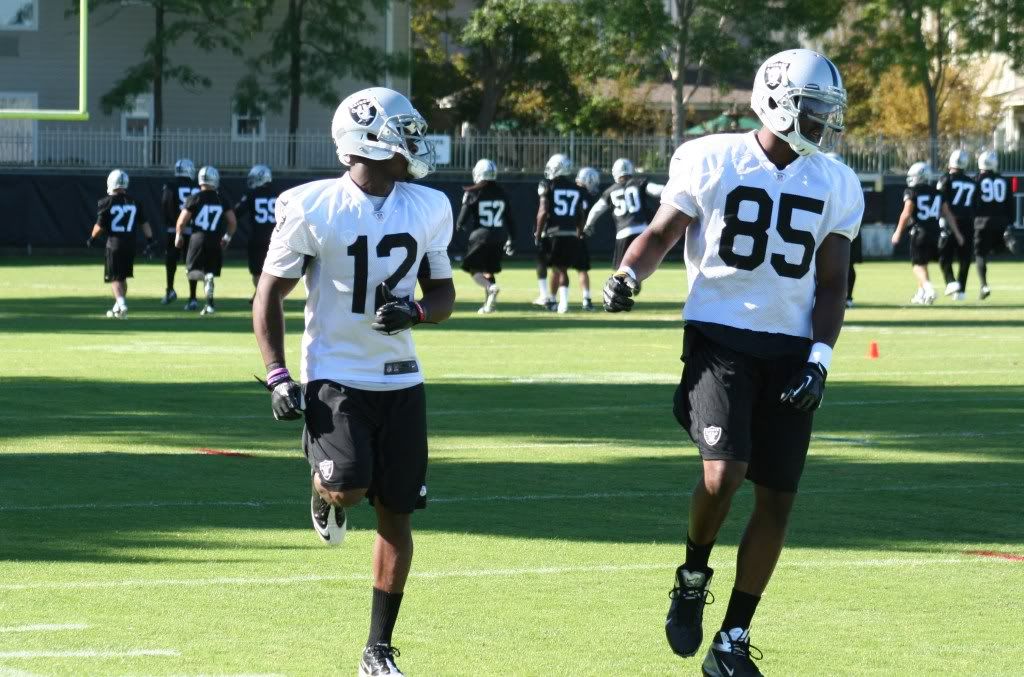 As Monday night approaches we know that Raiders QB Carson Palmer will drop back to pass a number of times.  What is less clear is who will be available to be the targets of those passes and how well they'll do.

The team came into training camp with receiver an overstocked position, but with questions as to the quality of the receiving corps.  The corps responded with some great practices – enough so that the team felt comfortable trading away WR Louis Murphy, a former 4th round pick and sometime starter at the position.

The team undoubtedly feels more comfortable at the receiver position than it has in years.  All 5 of the receivers that the team kept on the final squad have had their moments to shine:

DHB had a breakout year last year and continued his progression as a receiver with a good off season that showed him being able to make difficult downfield receptions, win 1-1 battles more consistently and use his hands to receive instead of his gut – all of these have been issues previously for the former top-10 pick but he was looking to continue his journey playing at the X WR position.

Second year standout Denarius Moore was last year's camp sensation and showed a good connection with Palmer when he joined the team mid season.  He hoped to make strides his second year at the flanker WR position.