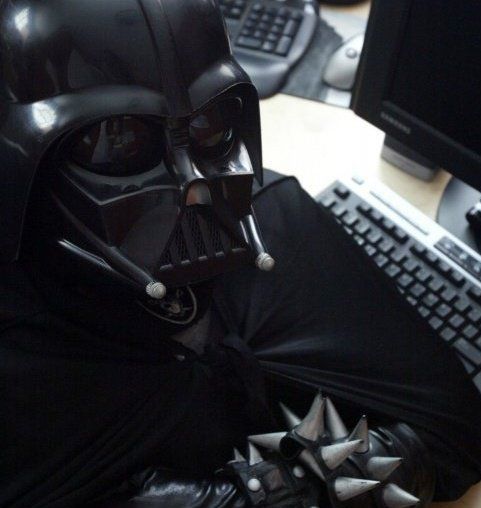 My second home was louder than roaring cannons, Sunday.
My voice was hoarse.
My skin was sweaty.
My armor, heavy.
My family, happy and for once. Optimistic.
It seemed like that Oakland magic was about to rear its pretty little head again. You all have seen it before.
After security took my lightsaber away, after I attended the Coliseum minutes late, after yards were given away like candy, all was about to be forgiven. Balance in the Force was about to be restored. Then, our linemen collapsed! GAME OVER!
no comments