Two corners cut first in Oakland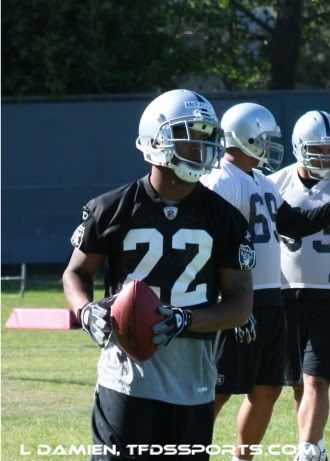 The first reported cuts coming out of Oakland are two corners. After last year's round five pick Walter McFadden struggled this preseason, the team signed veteran Lito Sheppard to compete for a roster spot. Today both were cut according to Jason LaCanfora.
The Raiders are very tight lipped about transactions, so most of the cuts will not be known until the 3pm Pacific time deadline. We will know if Wal Mac and Sheppard are the only corners waived, or if they are just the start of more revamping.

McFadden played in four games last season and had five tackles with no interceptions.

Sheppard is a former Pro Bowl corner as a member of the Eagles' solid cornerback tandem in 2004 and 2006. His play tailed off after that, and he was released by the Eagles after the 2008 season. He has since spent seasons with the Jets and Vikings starting just 11 games over the past two seasons.


Glad to see McFadden cut, but a little surprise to see Sheppard has been cut. I was think Sheppard would be used as a nickle CB for now. Maybe we can sign Brendan Meriweather (it's not often a current 2-time Pro Bowl safety gets cut) and move Huff to cornerback?
Please no!!!! I still don't know why Meriweather went two the pro bowl 2 times but I seriously know the Raiders doesn't need a guy who tackles his own teammates (and yes, he did that one time).If you know Bill Belichik, you know he doesn't cut a player if he thinks that player still has something left. But hey, check this brutal comparison and maybe this will convince you http://www.youtube.com/watch?v=9kB0RSVMGXM