Lito Sheppard: From unemployed to starter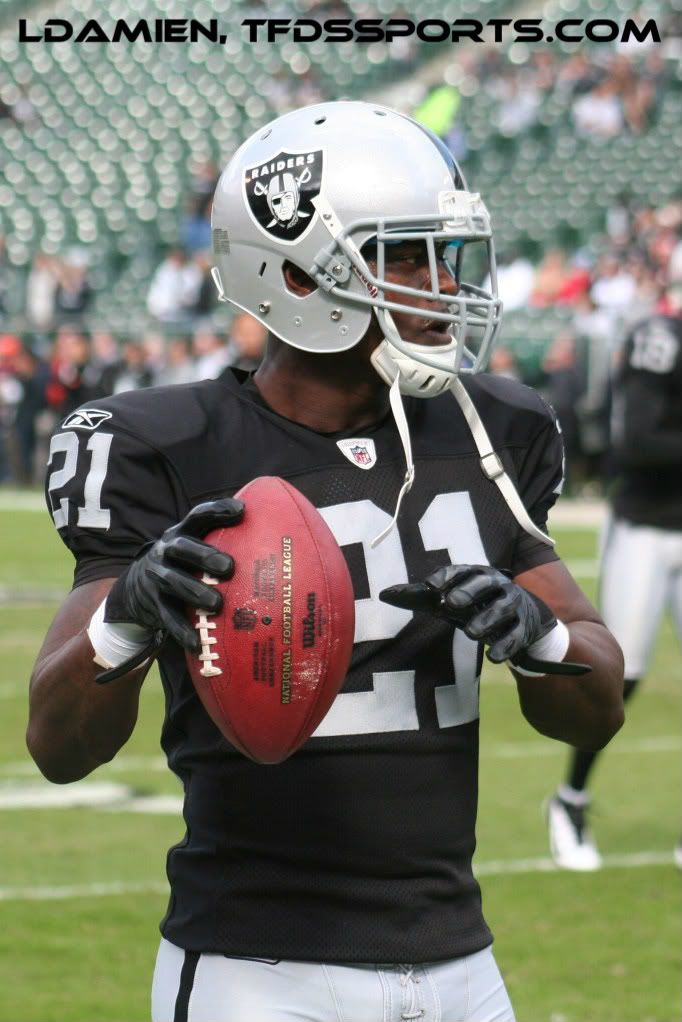 The Raiders have been stung by the injury bug of late. The latest injury has rookie starter Demarcus Van Dyke on the shelf. He will be replaced as starting right corner back by Lito Sheppard whom the Raiders signed as a free agent just nine days ago.
Lito becomes the fourth starter at the right corner spot for the Raiders. The season began with Chris Johnson as the starter. He was injured in the second game of the season and rookie Chimdi Chekwa took over. Then Chekwa went down with injury and Demarcus Van Dyke took over the starting job.

Van Dyke has held down the starting spot since the fourth game of the season and has done a tremendous job. He leads the team in catch percentage. Now he too has suffered an injury that will sideline him.

Luckily for the Raiders, Chekwa looks as if he will be healthy enough to play on Thursday night when the team travels to San Diego. He will be the third corner.

As for Lito, he was brought into Raider training camp late and was hoping to hang on among a group of very young corners but didn't make the final roster. Now the 30 year old former Pro Bowler will get his shot to show the Raiders and the rest of the NFL that he still has some gas left in the tank.

The Raiders will need every drop of fuel he can give them to slow down Philip Rivers and the high-powered Charger offense.


Follow me on Twitter @LeviDamien or befriend me on Facebook.

[follow]
got some experience. Maybe that is what we need....
Glad to hear Chimdi is coming back. Hopefully, Lito hasn't lost his technique. If he hasnt then he will definitely be an adequate fill in. At the end of the day, we just are really thin at CB. I just hate that we have to use Huff in coverage because honestly he seems lost at times when not playing in space but actually manning an individual.